If you are familiar with The Old Schoolhouse Magazine, you may have heard of one of their latest offerings, SchoolhouseTeachers.com. This website is jam-packed with loads of homeschool goodies. There are prepared lesson plans from experts in the homeschool community, such as Terry Johnson and Kim Kautzer. There are daily, weekly and monthly lessons that reach from preschool to high school. The subjects are as broad as the age ranges. You can enjoy science offerings, literature, spelling, geography, lapbooks, guitar lessons, film-making class, to name just a few. A subscription to the site gives you access to all this plus five planners, a monthly ebook, back issues of  The Old Schoolhouse Magazine,  menu ideas, monthly reading lists, recordings of Homeschool Expo events and so much more.
Here is an example of the options you can choose from under the "dalies" tab:
My first grader enjoyed using the Everyday Games tab this week. The focus was on phonics games and he enjoyed picking out words in a word search format perfect for his reading level. It was a nice way to present the info in a new way. Reading has always been his least favorite subject.
I was able to use the Everyday Copywork with both my first grader and my fifth grader. I just printed off the sheets and there were even handwriting lines included on the worksheets. My younger child used the manuscript options  and I had my oldest son copy both the manuscript quote and the cursive quote. I had to tweak it a little for our family because my youngest son had difficulty writing in the small scale handwriting lines. That was fixed easily by giving him his own first grade handwriting tablet in which to copy the quote.
We completed a geography lesson which was very user friendly and included printable maps for the student's use complete with a teacher's map already filled in with the answers. I have wanted to work in more geography in our rather literature based curriculum this year and this was a very hassle-free way to incorporate that into my schooling. I think most moms could fit in a geography lesson once a week that requires so little planning. Just  print the maps and instructions and you are ready to go.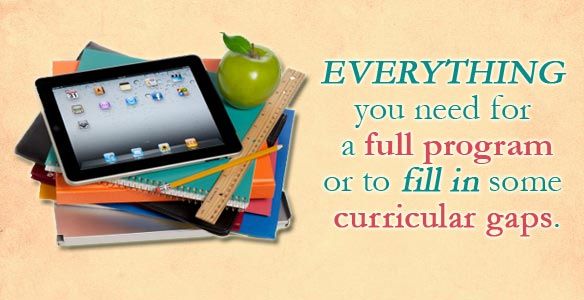 I am sure I will be coming back to this site for years to come. I could go on and on about the virtues of this resource, but I will leave you with our most recent experience with SchoolhouseTeachers.com. We tried the Elementary Science activity today and all my kids from the two year old to the ten year old enjoyed the experience. We popped popcorn inside a glass ornament in the microwave. There was a short video where the teacher explained and demonstrated the experiment and then we were off to the kitchen to try this out. Here are some photos of the results:
We then discussed how popcorn expands when the moisture inside the kernel heats up. Have you ever completed a science experiment that doubled as a tree ornament? What a neat way to incorporate some fun into your homeschool.
This online resource can be used to supplement your curriculum in areas where you just need a little more work. This is what I have used the site for, or you could really use it as a full curriculum for all your kids. With a membership price of $5.95 a month and the first month for $1.00 the value can't be beat. If you join for a whole year you get a tote bag and a selection of print back issues of The Old Schoolhouse Magazine. All of this and more for the low price of $64.26! You can become a member using my referral link here. You become an affiliate when you subscribe. For every person that joins using your affiliate link, you receive a one-time 50% commission on their purchase. To read more reviews about this product visit the Schoolhouse Review Crew Blog.

Disclaimer: I received a one year subscription to SchoolhouseTeachers.com for the purposes of this review. I was not required to write a positive review, nor was I compensated in any other way for my honest opinion. All of the opinions expressed are my own. I am disclosing this in accordance with the FTC regulations.
Update 12/10/12: Schoolhouseteachers.com is running a promotion. For a limited time only the one year membership has been decreased to $49 and includes the tote bag shown above, a 2013 annual print book and several bonus gifts. Click here to view this promotion.