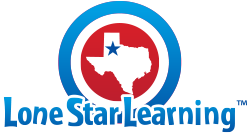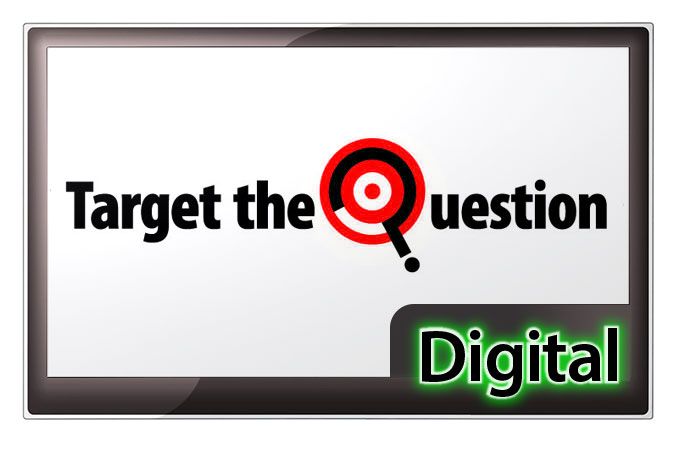 I am happy to share with you our latest homeschool online find. We were sent access to Target the Question Digital via the Schoolhouse Review Crew to review with my 5th grade son. He is a literature-minded kid so I was curious to see what he would think of a daily math supplement.
Product Information – 
Target the Question Digital is an online supplementary math program by Lone Star Learning. Created for daily classroom or home use, the program is designed to be completed in 10-15 minutes a day. The program presents one word problem each week and asks a daily question related to that word problem. You learn to look for math terminology, eliminate extraneous information and solve multi-step word problems. Critical thinking and deductive reasoning skills are sharpened with regular use of this highly recommended product.
 Pricing -
1 year = $59.99
2 years = $99.99
3 years  = $144.99
5 years = $199.99
If you purchase a multi-year license, you are allowed to change the grade level once annually. There are free samples of each grade level available here.
If you are looking for a physical product rather than a digital online version that is reusable with multiple kids, you might prefer this product, which is essentially the same product in physical format for $119.99.
Age Range-
The product is available for
1st -7th grade in English
1st -5th grade in Spanish
System Requirements -
Windows
Windows 2000, XP, Vista or Windows 7
Intel Pentium 4 2.33GHz,AMD Athlon™ 64 2800+processor (or equivalent)
512MB of RAM
Mac
Mac OSX 10.4 or greater
PowerPC G5 1.8GHz or faster processor or Intel Core Duo 1.33GHz or faster processor
512MB of RAM
How we used this program in our homeschool –
My son logged on to the program the first day and I was pleasantly surprised to see the interest he showed in the program. He read the problem and began working on the solution right away. I found it rarely took him more than 5-10 minutes to complete the problem. I stayed nearby for most of the days he worked with the program in case he had trouble with the questions. Occasionally he would ask for my help and I enjoyed helping him look for ways to solve the problem. This program really helps you THINK about the problem and use your math skills to find a solution. There were even a couple of problems that challenged ME to approach a problem in a different way. Here are some examples from  week 6 in the 5th grade program:
The word problem is given on Monday and after reading the problem, you click on the Monday tab and you will see the question of the day. Here is an example below. The questions are color-coded to the color of the day of the week. In this case Monday is in purple:
One fun aspect of the program is the ability to use a drawing pad to figure out or demonstrate the problem. This feature is probably most useful in a classroom setting, but we made creative use of it by turning it into our scratch paper. What a cool green alternative to scratch paper! Simply click on the drawing pad icon from the toolbar and the drawing pad box appears on the screen. You can drag it around on the screen to place it in the location of  your choice. This is one example of how we used the drawing pad:
We extended the table on the drawing pad to get our answer. We also used the pen tools to write directly on the word problem. During certain weeks of the program, it was helpful to use the pen to strike out unnecessary information to help us focus on the important information. I thought that this was a great  teaching tool for me to use with my son, and he enjoyed not having to use scratch paper.
When you have your solution, you can click on the view answer tab and the solution is shown.
This is an example of how the questions progress by the end of the week
The questions in week were not particularly challenging, but there were some very challenging questions thrown into the mix every couple of weeks or so. As you can see, the program is simple and straightforward. You basically just sign up, login and start figuring!
Our opinion of the product:
I thought the program was awesome. I believe it will help my son to think more critically and be more well prepared for standardized testing. Developing problem-solving skills can help across the educational continuum. I was pleased with the variety of skill-building exercises. Operation such as addition, subtraction, multiplication, division, ratios, averages, and fractions were used over the course of our 6 weeks using the program. We will continue using this program and might even use it as a daily exercise over our summer break to keep math principles fresh on our mind. I felt like the price was the only downside of the program. I would  would like to see them offer a multi-child discount for homeschool families. I know it would be hard for me to squeeze $59 per child out of our budget for an annual math supplement.
Here is what my son had to say about the the program.
"I love the drawing pad and now I think that word problems are the greatest thing about math."
I don't think you can get higher praise than that from a 10 year old!
 My fellow crew members also reviewed the following products from Lone Star Learning:
-Target Vocabulary Pictures, Set 1
-Science Vocabulary Pictures, Set 1
Click on the link below to read more reviews about the Target the Question Digital program or the products above.