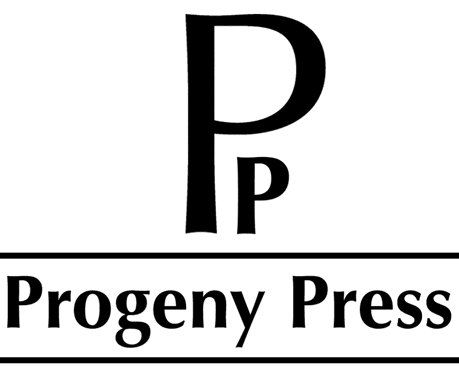 Company Information:
Started in 1992,
Progeny Press
was created by a husband and wife team who saw a need for quality literature guides that teach "classic cultural literature combined with a Christian perspective". They could not find anything on the market that met their needs, so they created their own. The aim of the company is as follows:
Our goal is to teach our children to think clearly, to understand literature, and to rely on God's scripture for truth and values, and enjoy themselves while they do it!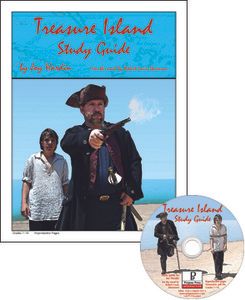 Today, Progeny Press offers literature guides for students from Kindergarten to high school with the total number of guides reaching over 100! I am privileged to share with you my review of the
Treasure Island Study Guide
geared for
7th-10th
graders. (shown at left)
Product Information:
This was my first experience with
Progeny Press
literature guides. After receiving the instant download, I was immediately impressed with the clear instructions in the Read Me file that came along with the guide. My son and I sat down together and read how to enter text, select answers to multiple choice questions using drop-down menus, underline and cross out text, draw lines to connect matching answers, etc.  We learned how to use a "digital pen" to check off items as we completed them as well. The ability to record and mark your own answers directly into the guide was wonderful for my son who disdains lots of handwriting.  The functions that you are able to perform in the editable PDF are quite handy. The guide is broken down into the following sections:
Synopsis of the Story

Prereading Activities

Part 1 – The Old Buccaneer: Chapters 1-6

Part 2 – The Sea Cook: Chapters 7-12

Part 3 – My Shore Adventure: Chapters 13-15

Part 4 – The Stockade: Chapters 16-21

Part 5 – My Sea Adventure: Chapters 22-27

Part 6 – Captain Silver: Chapters 28-34

An overview section – this could be used as a final exam. (I especially liked that things such as dramatic structure were included in this section to help you apply literary terms and analysis to the story).

Essays – this section gives 8 topics from the story for further research and essay writing.

Additional resources- this includes lists of other books by Robert Louis Stevenson and books on the same topic as Treasure Island.

There is also a separate answer key file included.
Pricing:
$16.99 instant download or CD
$18.99 printed booklet
How We Used this Resource in our Homeschool: The first thing I did was have my son read the book Treasure Island. I assigned a couple of the pre-reading assignments to him and we had fun learning all sorts of information relating to pirates and ships. Here is a sample of some of the pre-reading activities we completed:
(the red checks above are an example of how we used the digital pen) 
When we reached about chapter seven, I began assigning sections of the guide for him to complete. Each part of the guide begins with vocabulary words to define. We had lots of fun discussing the vocabulary. The words were presented in differing formats such as multiple choice, fill in the blank using a word box and having you look up the word in the dictionary and use it in a sentence. One particularly interesting word was morass. I had no idea what it meant and we had loads of fun guessing until finally settling on the dictionary definition of, "a marsh, a tract of low, moist ground."
I assigned vocabulary one day and then usually chose a number of questions from the Questions section to complete each day along with assigning more reading from Treasure Island so that we stayed well ahead of the section we were working on in the guide.
The questions consist of short essay questions requiring you to recall information from the story and sometimes give your opinion.
The Thinking about the Story section goes more in-depth and uses literary analysis and critical thinking to
help you engage more with the story.
The last section of each part was the Dig Deeper section. This was the part where Scripture is introduced and you are able to analyze the morals and values in the story in the light of the Bible. Themes such as right and wrong, good versus evil, etc. are introduced. We spent about three to four days working through each part of the guide (part 1, part 2, etc)
Mom's opinion: I found this literature guide easy-to-use and thoughtfully designed. I was surprised at the way the guide enabled us to really see inside the character's minds and explore their thoughts and feelings. I thought the inclusion of literary analysis and reading comprehension questions was a big bonus. It made me see great literature in a whole new way and I was glad that we had the chance to read the entire work and then complete the guide. It was so much better than the way that I remember literature, just reading excerpts from famous works and analyzing only a portion of the story. I loved the way Christian values were included in the Dig Deeper section and the work of applying Scripture to the story was done for me. This made for some great moral discussions with my son. I will definitely be choosing some more of these guides in the future. I appreciated the answer key and I found myself using it on occasion to help explain the literature, since I didn't read the book myself. I felt that for my literature-loving ten-year old, this was a great stretch for his analysis skills, but was not overly difficult. If you have a child that is less literature bent, I might wait until 8th grade or so to give this guide a try.
Dad's opinion: I was impressed by the level of thought that is required to complete the guide. In some public schools today, literature is either ignored or glossed over. It was nice to see a program the still goes in-depth with literature and makes students think.
Prometheus' opinion: I liked this guide because it helped me expand my vocabulary and it made me think harder about the story and how the words are used. I liked being able to type in my answers.