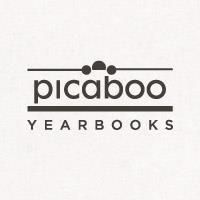 Picaboo Yearbooks provided me an opportunity to make a homeschool yearbook free of charge for my honest opinion of their product. I was thrilled with this opportunity. As a former scrapbook fanatic, I have made several digital photobooks and had been letting my digital photo disorganization keep me from creating some new scrapbook memories. This project was just the nudge I needed to get my digital files organized and make an awesome 20 Page Softcover Yearbook (8.5" x 11") for our homeschool.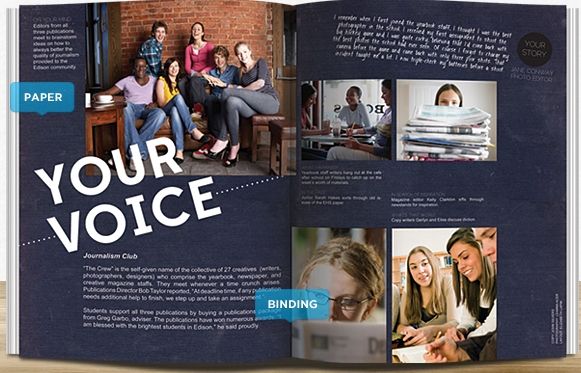 Picaboo Yearbooks
offers customizable yearbooks that allow access to multiple users during the creation process. You can set up a group of users to help you create the yearbook of your dreams. You can think outside the box and create church directories, military scrapbooks, summer camp memory books and more.  For homeschoolers, making a yearbook could be as simple as photographing co-op classes and letting the teens publish and create the book, or making a homeschool memory book encompassing the current years field trips, projects, accomplishments, etc.The latter option is what I chose. I am already thinking about how I could do this again next year. I am contemplating using this idea in our homeschool co-op this fall as a project for the teens. Multiple children can have access to the project and upload photos, design backgrounds, type in text, etc. What a great learning project for older kids!
     My first step in creating my own homeschool yearbook was to create a Picaboo yearbook account and watch the
guided tour and getting started videos
. These were very helpful and allowed me to get going quickly with my project. I then began the difficult task of sorting my photos and looking through all the digital files I had taken over the past school year. I didn't realize how many photos I have! I created file folders on my PC desktop in which to store the photos I wanted to use. This made it so much easier to find and upload the photos I wanted to use for this yearbook.
Here is a screenshot of what my folders looked like.
     I created sub folders for each of my children, for projects, for field trips and a folder for miscellaneous pictures that I wanted to use. Searching through all the photos was the hardest part of the project for me. As I think about how this process could have been easier, I know that I will start planning now for next year's yearbook. I will re-purpose the files I set up and use them for storing pictures I want to use for next year's book. As I take pictures of field trips, projects, award ceremonies, etc. I plan to go ahead and upload them to these files. Then when I am ready to do next year's book, I will be able to create it quickly and painlessly.
      Next, I gave the yearbook a title and created sections. I assigned each section a certain number of pages to keep my yearbook inside the 20 page limit we were given. At first, I was wondering how on earth I would be able to fit everything into this small number of pages, but I was pleasantly surprised by how many pictures and text boxes fit into those twenty pages. There are many layout options to choose from and you can also create your own layout from scratch. Later on in the project, I was glad for the preset number of pages because it caused me to choose only the best pictures and limit what I included in the book. In the future, I may expand the book slightly to include more sections, but I think that keeping the book smaller was a good thing.
     I chose to create sections for each of my three children, one for field trips and one for projects. There is so much room for creativity here. You could include music recitals, sports, church events, clubs, co-op classes, etc. After you complete each section, you review it then lock it so no one can change it once you are happy with the results. The administrator can still go in and unlock it, but if you had multiple people working on the project, it would keep them from accidentally changing the completed pages.
     Now for the fun part. I started designing the cover. I got to choose the background, layout, pictures to include and was even able to add some digital stickers ( like clip art) to the cover. Here is what my front cover looks like.
     The apples on either side of the title are examples of the types of stickers you can add to your project. There are hundreds of choices making every book unique. I couldn't find a recent photo of the whole family so I included this photo that I took of my family at a pumpkin farm last fall. This is another thing I will do differently next year. I will make sure to take a decent family photo with myself in the picture. LOL!
     After I finished the front and back cover, I moved to the next section. This was the individual pages for each of my kids. I did a two-page spread for each child with their grade information, personal pictures, hobbies and accomplishments. My older two ended up with more than 2 pages for their individual sections since I wanted to include their sports accomplishments. Here are some samples:
I enjoyed varying the fonts, adding stickers, rotating the photos and adding texts boxes. There was an initial learning curve to using the software, but as I figured out how to use each function using the
video tutorials
, the process became quite simple. I did find a helpful tip as I was working. If you would like to change the number of pages you assigned to each section, choose the bird's eye view and you can move the pages around, delete a page, or add a one or two-page spread. As you scroll over the page, a red circle comes up that you can click on to delete the page and a little bubble appears above the page that you can use to select add one or two pages. This only works in the bird's eye view screen. Here is what it looks like:
I forgot to consider the fact that the first page you open is only a one page spread because page one is the backside of the cover. This made my section numbers uneven. So I used this process to change the number of pages per section. This made my layouts work better for each child. After you upload and place all your pictures, add in text, add embellishments and so forth, you just repeat this for each section until you run out of pictures or you reach the total number of pages you preset. Review your work and lock each section. Now all you have to do is order your book!
Pricing:
Softcover starts at $8.49 (20 pages) for 9″ x 12″ or 8.5″ x 11″
22 cents for each additional page
Photo wraparound cover with a 3-week turnaround
Hardcover starts at $18.99 (20 Pages) for 9″ x 12″ or 8.5″ x 11″
Photo wraparound cover with 3-week turnaround
22 cents for each additional page
Shipping is $8.99 currently and $0.99 for each additional copy (all prices subject to change)
     I thought this whole process was rewarding. I received a two-fold benefit from this review. I FINALLY got some of my photos in a view-able format that we can enjoy and I was able to get many of my digital files organized and off my camera! After receiving the book, my whole family gathered together and looked at each page sharing special memories together. It was priceless. We took the book to the grandparent's houses and they enjoyed the book so much that they each wanted their own copy. This was definitely a hit at our house. I am already planning out what I want to include in next year's book. My cover is starting to curl slightly on the edges from the humidity in our southern climate. That is the only thing I was disappointed with. This could be easily fixed by ordering the hardcover book next time.  I highly recommend this company and this product. We were very pleased with the outcome and we give it a big thumbs up. If you would like to read more reviews and see some other ways that homeschoolers used this product, click the graphic below.