Our most recent homeschool product review involved author Carole P. Roman's nonfiction series for kids, "If You Were Me and Lived in……" This series provides the educator and/or parent with an excellent tool to introduce cultural studies to young children. We received four paperback children's books with illustrations full of vibrant color and vivid detail to read and review.
If You Were Me and Lived in…Mexico
If You Were Me and Lived in…South Korea
If You Were Me and Lived in…France
If You Were Me and Lived in…Norway – brand new, no link yet!
All of the books are available in paperback and are 20-30 pages in length. They are intended for children preschool to age 8, although older children might enjoy them as well. The prices are $8.99 for the first three books and $0.99 for the Kindle version. The newest release, If You Were Me and Lived in ….Norway is available for $8.62 and the Kindle version is $1.99 (These prices were correct at the time of this post but are subject to change).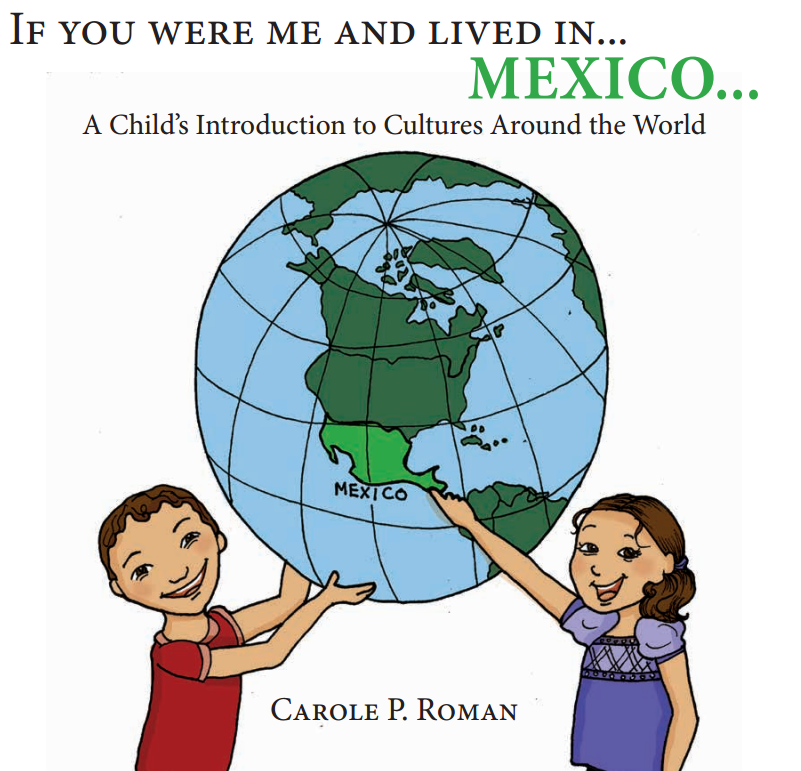 If You Were Me and Lived in…Mexico
Each of these titles begins with geographical information about the country listed in the title and shows the shape of the country and the location of the capital city. Then you are shown where the region is located on the globe. This title gives you "what if" scenarios to help you imagine what it would be like to live in Mexico. There are discussions about what you would call your mother and father in Spanish, common boy and girl names in Spanish and what type of money is used in Mexico. A couple of well-known landmarks and tourist attractions are also pictured. The book continues introducing Mexican culture and ends with a pronunciation guide for the Spanish words used in the book.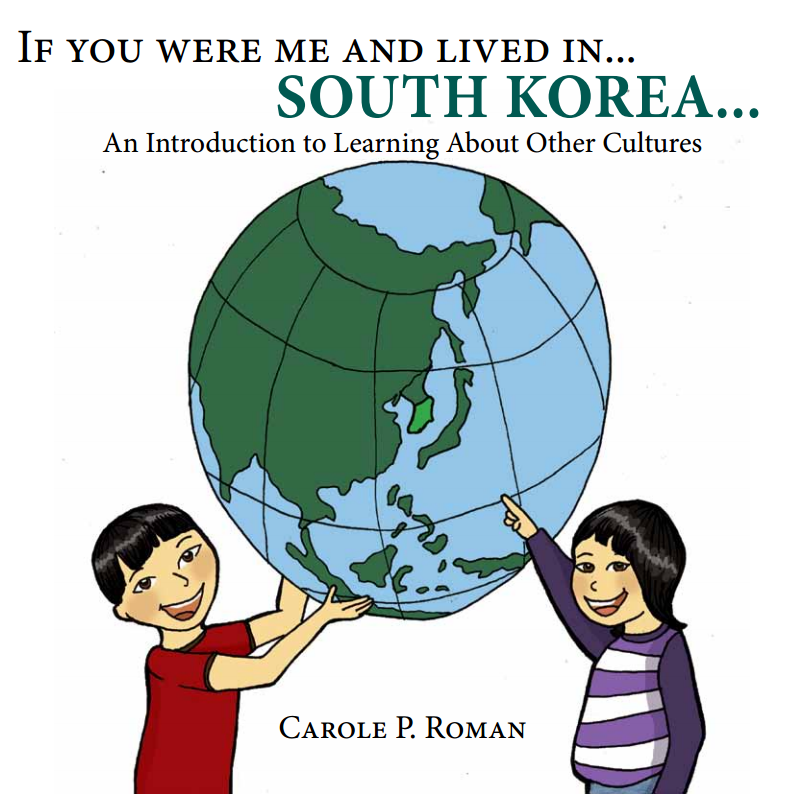 If You Were Me and Lived in…South Korea
This little book continues in the style of the book above and contains the same things mentioned above. The book goes on to explain the age of the capital city as well as its location on the Han River. Korean names, money and cultural sites are discussed along with foods native to the area and holiday celebrated.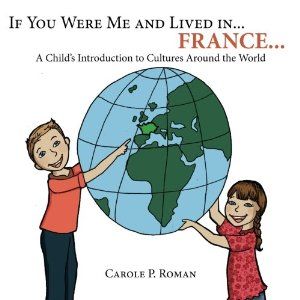 If You Were Me and Lived in…France
The book on France gives the same information above about French culture and mentions Paris nickname and how it originated. There are lots of French vocabulary to learn between the pages of the book. My kids favorite was "poupée" which is French for doll.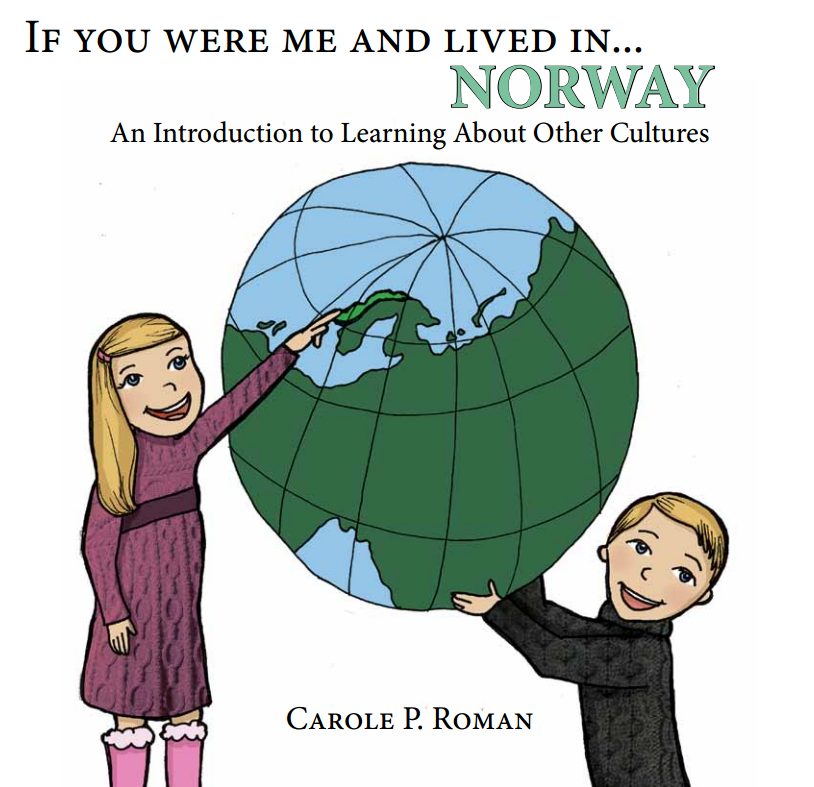 If You Were Me and Lived in…Norway
This book is the most recently released  book in the series. We found it enjoyable and true to the format of the other books. We loved reading about the "land of the Midnight Sun" especially after seeing a video of Norway during the season of the midnight sun. We learned that it is a land of many lakes and rivers and is very cold there in the winter.
 How We Used These Books in Our Homeschool:
We enjoyed reading these books to our youngest Lydia, who is three and a half years old. My children and I took turns reading these aloud to her and the entire family gathered during these readings. We have always been interested in other cultures and foreign language and I thought these books were an excellent introduction to world cultures for young children. They would be great used in conjunction with unit studies for further learning. I may reuse them in the future when my older students are studying these cultures during world history studies. I find it very helpful to have some books that my youngest can identify with since we like to do history using real books altogether as a group. Before reading the books, we had watched a travel show on television featuring Norway, so we enjoyed reading more about this country after seeing some footage of the country on television.
Our Opinion of These Books:
These books were a quick read, but gave plenty of food for thought. The interesting facts and vocabulary were engaging and fun to learn. My children ranging in from age 3 –11 all seemed to enjoy the books thoroughly. They were well written and the illustrations were whimsical and colorful. We recently attending a missions banquet and conference at our local church where we "visited" many different places around the world. This series helped us reiterate the importance of learning about world cultures and finding the similarities in people around the world. I grew up being taught the importance of accepting other cultures. I remember my father reading aloud mission stories to us as kids. I remember learning about China through the story of Hudson Taylor and learning about India through the eyes of Amy Carmichael and many others. These books would be a great way to learn more about the home countries of missionaries you may support or know through your church. They would also be a great way for kids to learn more about a country before travelling there. I hope they continue to expand the series. These would be an excellent addition to any homeschool, public or private school library.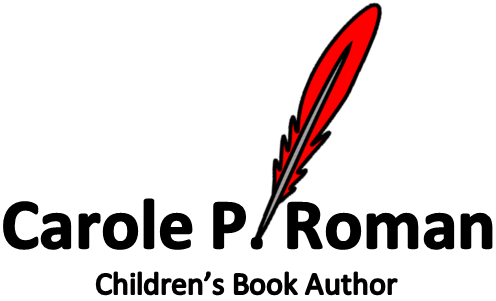 Click to read more reviews from the Schoolhouse Review Crew