The only imperishable monument we can build is a life – Franklin Sanders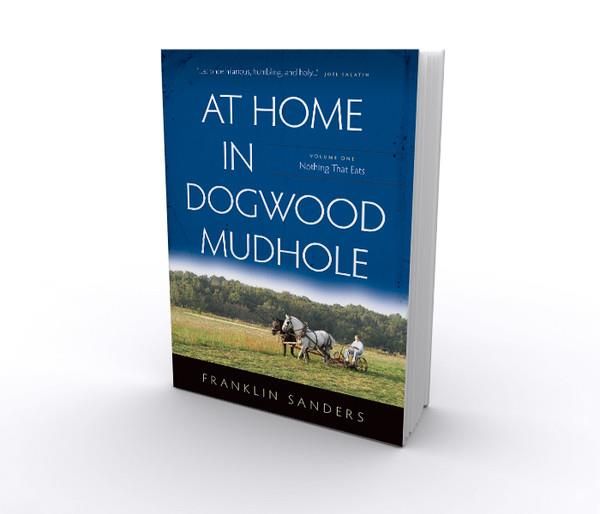 At Home in Dogwood Mudhole - (Volume 1) Nothing that Eats was sent to us for review. The title caught my eye and had me wanting to read more. I have always had a secret dream to get away from it all and "live off the land". When I was a young child, I wished that I was born in the time of Laura Ingles Wilder and could have traveled the prairie. I guess there is a secret adventurer in all of us, but not many families get to put that dream into action. 
379 pages, available in paperback for $22.95
e-book formats( Kindle, ePub, or PDF) – $16.95.
You can download a sample chapter of the book at this link.
The story begins in June of 1995 and ends in September of 2002.  Volume 2 is available ow with the e-book formats becoming available in late November. Volume 3 is in the works.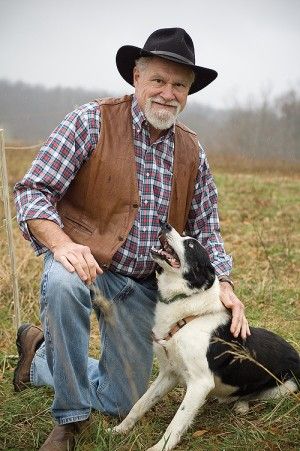 The Sanders family decides that if Y2K turns into the fiasco that some believe, they will need to get away from suburbia and learn to have a sustainable trade. Hence, they move to Dogwood Mudhole in Wayne county, Tennessee in 1999 and begin collecting animals including chickens, ducks, guineas, turkeys, dogs, pigs, and cows along the way. Mr. Sanders is a staunch Christian and southerner and makes no apologies for his theology or his history. He tells his tale with southern charm and wit. As the patriarch of seven children, the stories range from downright funny to moving. This true story was compiled from excerpts of the family column in the author's monthly newsletter, The MoneyChanger. Having grown up in the south and lived here all of my life, I enjoyed the anecdotes of southern history that this Civil War re-enactor provided throughout the book. I also liked that he recommended attractions, restaurants and such that he and his family have enjoyed on their extensive travels. I think I will have to add several of them to my travel bucket list. He loves playing the banjo and one of his stories involves him driving down the road on a warm fall day . He had recently read an article on the famous composer, J.S. Bach, and some of his thoughts on music. Bach stated that, "….the aim and final reason, as of all music….should be none else but the glory of God and the recreation of the mind." He was reflecting on those words when Beethoven's Pastoral Symphony began playing on his car radio. He was moved to tears. The stories of his constant purchasing of chickens to replace the ones eaten by the dogs, the "Wayne County fast food", which consisted of stops on the side of the road to eat wild blackberries and more will have you picking up this volume again and again. While not a short read, it is broken down into very brief, manageable chunks and would make a great book to place on a coffee table as a conversation starter. He speaks about life on a farm bringing you face to face with God as you face life and death daily. The joy and trials of family life are celebrated as he tells stories from the lives of his children and grandchildren. This is a story of one families' attempt to put away the draw of materialism for a simpler life. You will laugh and cry with them on their journey through the ups and downs of their journey. I encourage you to check out the book, At Home in Dogwood Mudhole and read what other crew members thought about this book by clicking on the graphic below.
: