We have had a great year. With the end of the year just a couple of days away, I find myself reflecting on the last 365 days and all that has occurred. I thought it would be fun to reminisce a little and do a little recap of each month in our family and on the blog. Well, here goes…...(contains some affiliate links)
January
My first post of the year was about the importance of goal-setting. This is not surprising for me. I am very ambitious in January. I have had a teaching break and have spent a little bit of time reflecting on the changes that I want to make. If you are interested in seeing what my goals were, you can check them out here. I wrote about my choice to strive for punctuality, an awesome book by Sarah Mae entitled, Desperate, Hope for the Mom Who Needs to Breathe, making yogurt in the crock pot and eating from my pantry. 
We attended a couple's dinner party with some friends from church and enjoyed a fabulous meal without using utensils! We played party games and had a great time of fellowship. We had a day of freezer cooking with my sister-in-law and the kids and I attended their first lock-in at church. We spent a family night at home watching the movie, Facing the Giants.
February
I had a guest post from my sister on how-to recover your own lamp shade. I started a 30-day challenge to get rid of at least 30 items from my home to donate to our semi-annual blessing day. I ended up collecting many more items that we didn't love or need that could be used by another family. I shared my heart about the importance of support groups in homeschooling. I wrote a guest post about fun field trips in Georgia that you might want to check out. Of course, I continued to post homeschool materials reviews scattered among the other posts.
February was rather quiet. I attended our monthly homeschooling mom's meeting, the kids had book club, we took a field trip to the waterworks and got to learn some really neat facts about water treatment and distribution in the county. We had a family game night and my hubby and I had a date night. We also had a visit from David's dad.

Pepaw
March
I participated in my first-ever blog hop with the Old Schoolhouse Review Crew. I wrote 4 posts on Teaching Creatively in the homeschool. It was a lot of work, but I enjoyed writing these posts. My husband wrote a few Perspectives columns on things such as zombies and second amendment rights. We hosted our first giveaway and began to see an increase in follows on our Facebook Fan page.
March is family birthday month around here. Our youngest daughter, Lydia, turned 3 and we celebrated my mom, mother-in-law, sister, aunt, and sister-in-law's birthdays in March as well. It is a month full of cake and parties! Spring soccer started and karate continued. We celebrated the announcement that my baby sister is having a boy in August. One of the highlights of the month was my opportunity to attend the Real Refreshment Retreat in Atlanta. I was refreshed and blessed for the second year in a row. If you EVER get the opportunity to attend, GO!!!! It is put on by Apologia and will encourage you immensely.
April
I wrote about my trip to the Real Refreshment Retreat, my experience at The Color Run in Atlanta, and spring cleaning. My favorite post was being able to share my son's poem about spring.
David and I attended a class at church on Love and Respect. It was very eye-opening and gave me some food for thought and a dose of conviction as well. I took a road trip with my mom and sister to help her photograph a wedding and it was a special time of working and being together. I rarely get time with them alone anymore. We made some special memories. We attended book club, had a spring break and conducted ITBS standardized testing with the kids in our homeschool group.
May
I wrote a Mother's Day Tribute to my mom in May. I wrote several posts about our expectations in attending our first Teach Them Diligently convention. By the way, if you are looking for an awesome convention to attend in 2014, click on the graphic below (any purchases you make through this affiliate link will result in a small commission to conversaving.com to help support the cost of the blog).
I had an article featured on the Schoolhouse Crew Review site on Funschooling.
May marked the ending of the official school year for us, a trip to Spartanburg, SC for the Teach Them Diligently Convention with some homeschooling friends, a cooking day, Nurse's Week and a field trip. We had another visit from Pepaw and the boys enjoyed some fishing and geocaching with their grandpa.
June
I began a series on 30 Days of Prayer for Our Kids, we ran a guest post on Father's Day by our great friend from Husband of a Homeschooling Mom. I enjoyed making a favorite books for boys list and my husband enjoyed sharing a humorous story about our Nighttime 5K.
June was full of birthday parties, Crew product reviews, VBS, the Color and Glow 5K run, fun at Six Flags theme park, a trip to the dentist and a baby shower for my sister.
July
I wrote about the importance of rest, our whitewater tubing trip and numerous Crew reviews.
The boys attended Music camp at our church and enjoyed a trip to visit grandparents in Virginia for 12 days. We picked the boys up in Myrtle Beach, SC and spent two days and one night on the beach with family. It was a nice time to connect with family and enjoy some fun in the sun. David and I enjoyed a day trip to the Hiwassee River for tubing with some friends and celebrated our 14th anniversary at the end of the month.
August
I participated in my second blog hop in August. This time I wrote about the multi-level homeschool.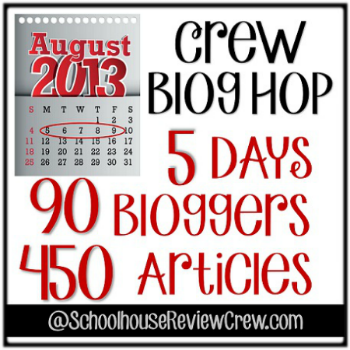 August was riddled with more baby showers, the birth of my nephew Gabe(see pic below) on August 21st, a white water rafting trip with friends, my parent's anniversary and the start of my journey with Trim Healthy Mama.
September
September marked a focus on health for me. I wrote a post about how I planned to Take Control of My Health. I enjoyed sharing some of my favorite fall activities for the family to enjoy. I continued to do a few Crew reviews each and every month.
We celebrated Drew's 11th birthday and my 37th birthday. We went bowling with friends, enjoyed a family picnic with our homeschool group, had a blessing day with our homeschool group and visited FDR's Little White House on a field trip (See pic below). We enjoyed every minute of our Global Impact Celebration at church (aka mission's conference).
October
David was in a mood to write humor this month. He wrote a piece on mice after a particularly grueling mouse hunt in our house. I was feeling overwhelmed and not particularly inspired to write, but I felt led to write a piece on asking for help when I was prompted by the Holy Spirit.
David celebrated his 42nd birthday rather uneventfully. We missed our annual trip to the mountains for apples and a visit to the pumpkin farm, but we took a trip to the an international farmer's market in North Atlanta. We had an awesome time camping with friends and experienced our first camping trip with heavy rain. We survived and the kids and I were able to make a trip to the beach with my family for a week. By the end of the month, I celebrated a loss of 15 pounds since starting a low glycemic lifestyle. We really enjoyed the changing of the seasons and the beautiful fall colors all around us.
November 
I began reading a pre-release of a great book and took a 7-Day Challenge. David took his very first mission trip to India and I gained a greater appreciation for my husband after having him gone for 10 days.
Luke celebrated his 8th birthday this month. We learned a lot about India through David's mission trip and we walked 5 miles as a family through the Fantasy in Lights at Callaway Gardens as a fundraiser for the March of Dimes. It was an unusually hot evening and ended up raining at the end.We hosted my family's Thanksgiving dinner which involved serving over 25 guests. Everyone helped with the food so it was a lovely time, except for the fact that 2 of  us ended up waking up sick Thanksgiving night with a virus that went through four of us and some of my nephews and niece.
December
David wrote about his trip to the Nutcracker with Lydia and I wrote about our Advent Traditions.
The kids were involved in our first ever church Christmas musical. We had lots of rehearsals. It turned out to be beautiful and ministered to many people. We enjoyed a Ladies Christmas tea at church and a quick trip to see grandparents. Drew had a bout with bronchitis. We celebrated a quiet Christmas Eve at home and then enjoyed a blessed Christmas day. We also welcomed grandparents for a short weekend after Christmas visit.
I have enjoyed taking a walk down memory lane and rehearsing all that has happened in our life this year. I hope that you were blessed by some of the content we shared and we are looking forward to what God will lay on our heart for the upcoming year. We trust that God will bless you as you spend some time reflecting on His goodness in your life.
Please visit some of my blogger friends as they Remember the Real 2013 by following the links below:
2013 – a messy but blessed year by April E. @ ElCloud Homeschool: Busy Minds, Busy Hands, Busy Feet
2013: A Look Back by Leah @ As We Walk Along the Road
Five Revelations From 2013 by Clara @ A Slice Of Homeschool Pie
2013 is Almost Gone by Kristen @ Sunrise to Sunset
Where Did 2013 Go? by Joelle @ Homeschooling for His Glory
Embracing the Bright, Shining Moments and Growing in Our Struggles by Susan @ Homeschooling Hearts & Minds
Saying Goodbye to 2013 by Tess @ Circling Through This Life
I'm the Mom of three teen boys, and other highlights of 2013 by Debra @ Footprints in the Butter
Looking Back Over 2013 Adventures In Homesteading & Homeschooling by Kim @Homestead Acres
2013 ~ The Good, The Bad, And The Beautiful by Audra Silva @ Simply Audra Marie
Real Moments of 2013 by Cristi @ Through the Calm and Through the Storm
It's a Beautiful Life–2013 Edition by April B. @ Coffee, Cobwebs, and Curriculum