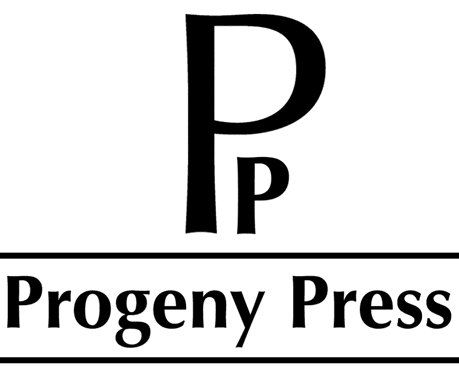 We recently had the opportunity to review the Frog and Toad Together study guide for literature from Progeny Press. My eldest child really enjoyed our use of the Treasure Island interactive downloadable study guide last year, intended for middle- schoolers. This year we chose a guide for the lower elementary age range of K-2nd grade. This study,  based on the Newberry Award winning title Frog and Toad Together by Arnold Lobel is a journey through friendship. This theme is explored through the antics of the characters Frog and Toad. As they have adventures together, children learn the importance of being a good friend and having a friend.
About the Company
Progeny Press
 was started in 1992 by a husband and wife team who saw a need for quality literature guides that teach "classic cultural literature combined with a Christian perspective". They could not find anything on the market that met their needs, so they created their own. The aim of the company is to instruct children so that the can analyze, think about great literature and have fun doing it while running it through the filter of God's truth. Progeny Press offers literature guides for students from Kindergarten to high school with the total number of guides reaching over 100!
About the Product and How We Used it in Our Homeschool

Frog and Toad Together is available as a downloadable e-guide for $11.99. The guide consists of 34 pages and was written by Leslie Clark. The guide consists of several sections described below:
 Table of Contents
Note to Instructor – this explains how to use Progeny Press Study guides but most of the information is in reference to the middle school and high school guides. I didn't find this information helpful for this particular guide except for the mention of the version of Scripture referenced in the guide and the suggestions for pacing.
Synopsis – This section gives an overview of the story, in this instance, Frog and Toad Together. The themes of friendship are introduced. We simply read this together.
About the Author – Here you can get background information on the author of the literature selection covered in the guide, Arnold Lobel. We read this aloud together.
Before-you-read Activities – This is a collection of book specific pre-reading activities. In this guide the suggestions include: drawing a picture of your best friend, listing qualities of a good friend, discussing Prov. 17:17 and Ecclesiastes 4:9-12 and considering making a new friend. we took two days to complete all the suggested activities.
Chapters 1-5 – each chapter includes a questions section and a projects section
Here is an example of some of the questions you find in chapter 2
You can go at your own pace and we chose to read a chapter in the book, then complete the correlating activities. Usually we were able to complete a chapter over the course of three days or so with this particular guide.
We answered the questions together since I have a reluctant writer. I asked my son the questions and dictated his answers in the guide. He completed the projects himself.
if you would like more details, you can download your free sample of this guide and explore some of the great features yourself.
Below are some pictures of the projects we completed
My Opinion of This Product
I am a big fan of the study guides from Progeny Press. My eight-year old son complained about having to complete this guide, but I think he enjoyed the projects. He found the comprehension questions tedious. I believe that part of his dislike was related to the fact that he feels that we should be on summer break, not doing reading activities. This is a matter of the heart that needs to be addressed, and not necessarily related to this product. The activities were on grade level and with just a little bit of help with spelling and writing, my son was able to complete this guide successfully. I felt that the language arts activities were helpful for him as he develops his skills in language and literature. We especially enjoyed the hands-on activities that gave us some one-on-one time together such as planting flowers and making cookies. We found the Venn Diagram exercise engaging and helpful. If you have a child with a language arts bent, you will be in for a great adventure with this study guide. If you have a reluctant reader/writer, this guide will challenge your child and you may even spark some new interest in literature. My advice is to get it and try it with your child. We have learned so much with Progeny Press.
If you would like to read more reviews about Frog and Toad Together and many other study guides from Progeny Press click on the graphic below.



Connect with Progeny Press through Social Media