Library and Educational Services provided us with two titles from Series 2 of the Go Science DVDs for review.  We received Volume 2, Life Science and Weather and Volume 5, Chemistry. We love science experiments around here so we were excited to see what these videos were all about.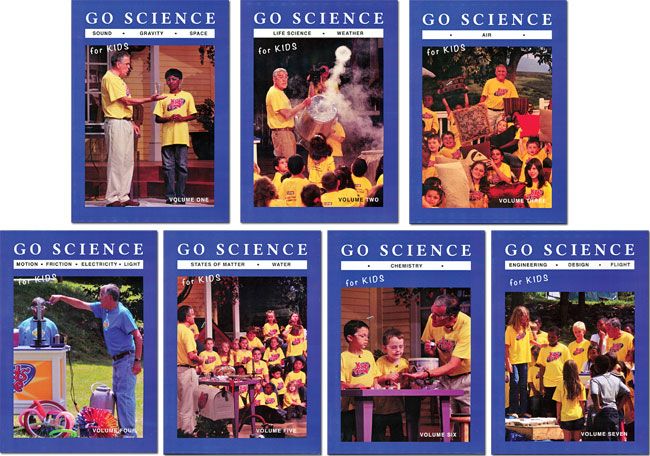 About the Company
Library and Educational Services is a wholesale distribution company providing qualified wholesalers such as schools, churches, libraries, homeschoolers, missionaries and resalers with quality products at 30-70% off of retail price. This was my first time doing business with this company. I had to set up an account as a home educator in order to make purchases with the wholesale discount. I immediately noticed the sale page and ended up purchasing a high quality children's leather Bible for only $10 and it was sent to me along with the DVD's for review. The shipping was quick and the ordering process was simple.
About the Product
 Go Science DVDs, Series 2  set of 7 DVD's is available at the wholesale price of  $59.87 for the entire set. (Prices subject to change) or individually for $8.97.
Ben Roy, teacher at the University of Tennessee at Chattanooga is the host for these science episodes created first for Christian television. You will find yourself learning scientific principles while laughing and being engaged by his infectious personality. Each episode points you back to the Creator, God and Mr. Roy uses Scripture references and Biblical principles throughout the presentations. There is lots of audience participation during the show and many of the experiments can be replicated at home. Join the gang of kids and Maxwell the dog as you learn all about science!
The two volumes we received are described in detail below:
Volume 2 – Life Science, Weather $8.97 designed for ages 4-12.
12 Episodes with a running time of 1 hour, 2 minutes. The DVD is divided into two sections, Life Science and Weather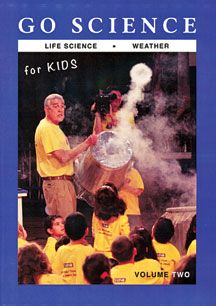 Life Science:
Flashlight: Animal Eyes – explains the complex eyes of animal (spiders),  night vision and collecting light
Animal Skulls – uses beaver and bear skulls to explain the difference between prey and predators
Bobby Pins – sense of touch
What Are You Looking At? – explains how we focus on eyes and mouth when looking at other people
How Much Do Your Lungs Hold? – lung volume and capacity using a homemade spirometer
Eating Nails for Breakfast – minerals in cereal
Naked Eggs – semi-permeable membranes
Weather:
Fire Tornado – the tongue is a fire, how forest fires can get out of control
Ping Pong Cannon – air pressure
Liquid Nitrogen Cloud
Cloud in a Bottle – condensation of water vapor, the water cycle
Garbage Can Vortex
Volume 6 – Chemistry $8.97 designed for ages 4-12
11 episodes for a run time of 59:31 minutes. Each episode is an average of 5 minutes long.
The DVD is divided into two sections, Chemistry 1 & 2.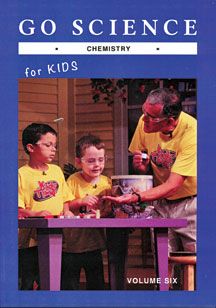 Chemistry 1 –
Milk and Food Coloring – movement of molecules, polar, non-polar
Elephant Toothpaste – mixtures and catalysts
Stains – removing the stain of sin, how stains are removed from clothes using chemistry
Staying Dry – Diapers
Lava Lamp – water and oil don't mix
Chemistry 2
Instant Snow- chemical reactions, scientific observation
Silly Slime – making a silly putty substance by mixing chemicals
Hydrogen Bubbles – simulating rocket fuel
Grain Elevator – heat and particles react
HHO Generator – combining elements to make a new element
Mentos Fountain – gas reactions
 Our Opinion of the DVD's and How We Used Them in Our Homeschool
We spent several days snuggled up on the couch watching these science videos together. We used it as a fun way to do a little summer school. We had done several of these experiments before with other science curriculum and we enjoyed watching them demonstrated for us. Here is a  link to the milk and food coloring experiment we did a couple of months ago that is demonstrated by Mr. Roy on the chemistry video. We also made the Elephant toothpaste in our kitchen and you can see a picture of how that turned out at the beginning of this post. We love to engage with materials and science experiments are no exception. We found that the high energy of Mr. Roy and his gang was a lot of fun to watch. We especially liked the liquid nitrogen cloud that was demonstrated at the end of Volume 2 in the weather section. There were some experiments that we couldn't replicate because of the danger factor or the lack of available supplies, but we found it fun to watch regardless. I liked the fact that there were references to Scripture and the Creator God throughout the presentations. This is a great science supplement and comes highly recommended by the Allen family. I think it could also be a great resource for a hands-on science class in a homeschool co-op.
Connect with Library and Educational Services via Facebook
If you would like to hear what others are saying about the Go Science DVD's click on the graphic below.