Teaching accountability and student organization can be one of the most rewarding tasks of a homeschool teacher when fruit is realized. At the beginning of this homeschool year, I knew that my third grader was in need of this skill. I use an assignment list in binders for each of my students, but I needed something that was simpler for him. I wanted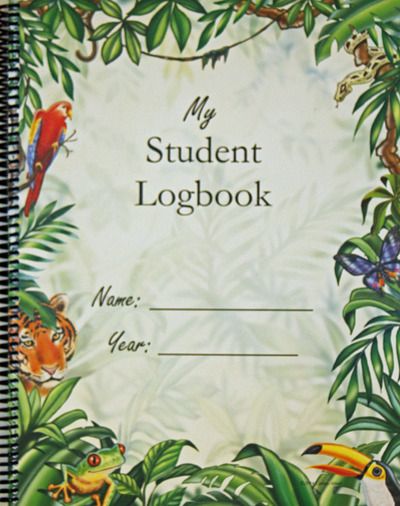 him to get used to doing tasks in a specific order and checking them off of a list himself. Enter My Student Logbook. We were sent the undated student logbook with the rainforest cover for review. From the beginning, I loved the simplicity and slim design of this product. It is intended for students in 2nd grade and up and is available as a physical product for $15.00. You can choose from dated or undated books and there is a PDF instant download available for $10 for an individual student or $20 for a family license. I have tried many planning systems over the nine years we have been homeschooling and this product stands out from other planners because it is a logbook, more of a record of things completed, than a traditional planner. The logbook is an implementation tool to help your student develop organization while carrying out your homeschool plans. I found it necessary to continue to use my old system of planning in a traditional planner and the use of assignment sheets in addition to the student logbook.
The planner consists of setup instructions in the front of the spiral-bound paperback logbook. The front cover is made of clear plastic with a durable black vinyl back cover. Next you will find instructions on how to use the logbook to create high school transcripts. You can watch videos on the website that explain this process and the setup process. This didn't apply to me with ages of my students so I skimmed over that information. There are some samples of how you can setup your logbook in the introduction. I chose to use a 5 day week format using a 36 week school year..I was able to read through this material and have my logbook setup and ready to go in under 15 minutes. Easy Peasy! Here are the things you will find included in the logbook:
6 Checklist pages – these are removed as needed from the book and folded to make the reusable foldover portion of the logbook. See the example below. If you need more than six over the course of the year, the copyright allows permission to copy this page for personal use. I anticipate changing the list or order of Luke's tasks probably each semester. I simply wrote a descending list of the tasks and subjects that I wanted him to accomplish each day. Things such as chores, I lumped into categories such as morning and afternoon chores rather than list out each one separately. 
Over 50 Calendar pages (shown under the foldover portion in the picture above). These pages can be customized to fit your style of homeschooling. They have dated pages available, but since we school nearly year round, I chose the undated book. You can peel back the foldover portion to reveal a notes section where you can record any pertinent information that you would like to remember from that day or week. So far, I have not used that section.
The back portion of the logbook has an All About Me Page. I customized this with a back to school photo and I was thrilled with how it came out.
Prayers and Goals section – a one page lined sheet for free writing.
Bible Verses Memorized. I used this to keep track of the verses Luke has been memorizing in AWANA. I was surprised to find out that in the last 5 weeks he has already learned 13 verses!
3 Books Read Pages – I will keep track of his school book list and homeschool book club selections here.
3 pages to record events, projects, field trips, presentations or activities. We have our first field trip of the year tomorrow, so I look forward to using this page. I think I will also make notations as to whether I took pictures, saved paraphernalia from the event, etc.
.3 pages to record test scores
The last page is reserved for recording highlights and memories from the year.
We found this product affordable and easy to implement. I liked the way that the logbook allowed me to transfer responsibility over to my son for completing the task list. I was able to see at a glance what things remained to complete in a day, and I was able to use it as a record to report to my husband on whether non-school tasks such as chores were being accomplished. Although we used it simply as a task list and recording tool, you could easily record page numbers, hours spent, grades and more in the boxes of the calendar pages. It is very versatile!  If you are looking for a great tool to help assist you in making your students more independent, consider giving this product a try. You don't have to take my word for it. Head on over to the Schoolhouse Crew Blog to read more reviews of this product.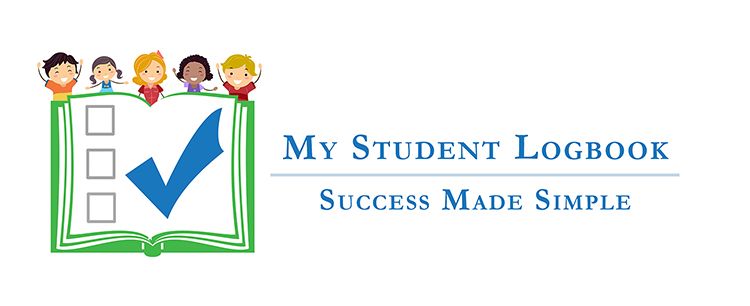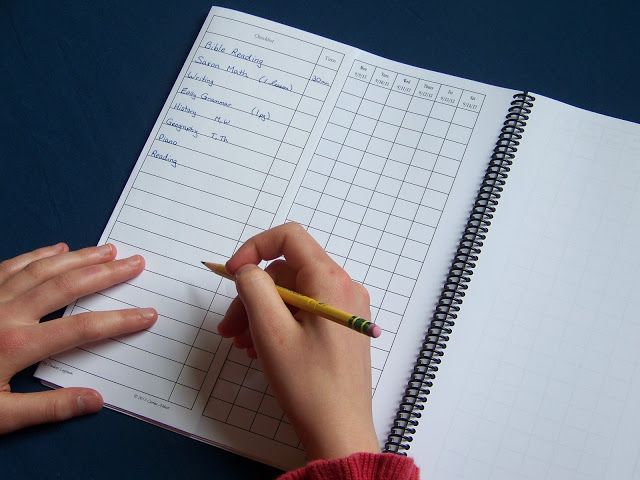 Connect with My Student Logbook on Social Media
Facebook – https://www.facebook.com/MyStudentLogbook
You Tube – https://www.youtube.com/channel/UCMxzpy91vov8a8nDpyp2ihQ